Potatoes
Potatoes have been around for many thousands of years, are a staple in many kiwis' diets and are New Zealand's favourite vegetable. They are high in vitamin C, are virtually fat free and are well known as a power carbohydrate.
Hira Bhana grow a great selection of popular varieties and have developed a planting program where potatoes can be supplied all year round. Their potatoes are grown specifically for the fresh market, so taste and performance are paramount.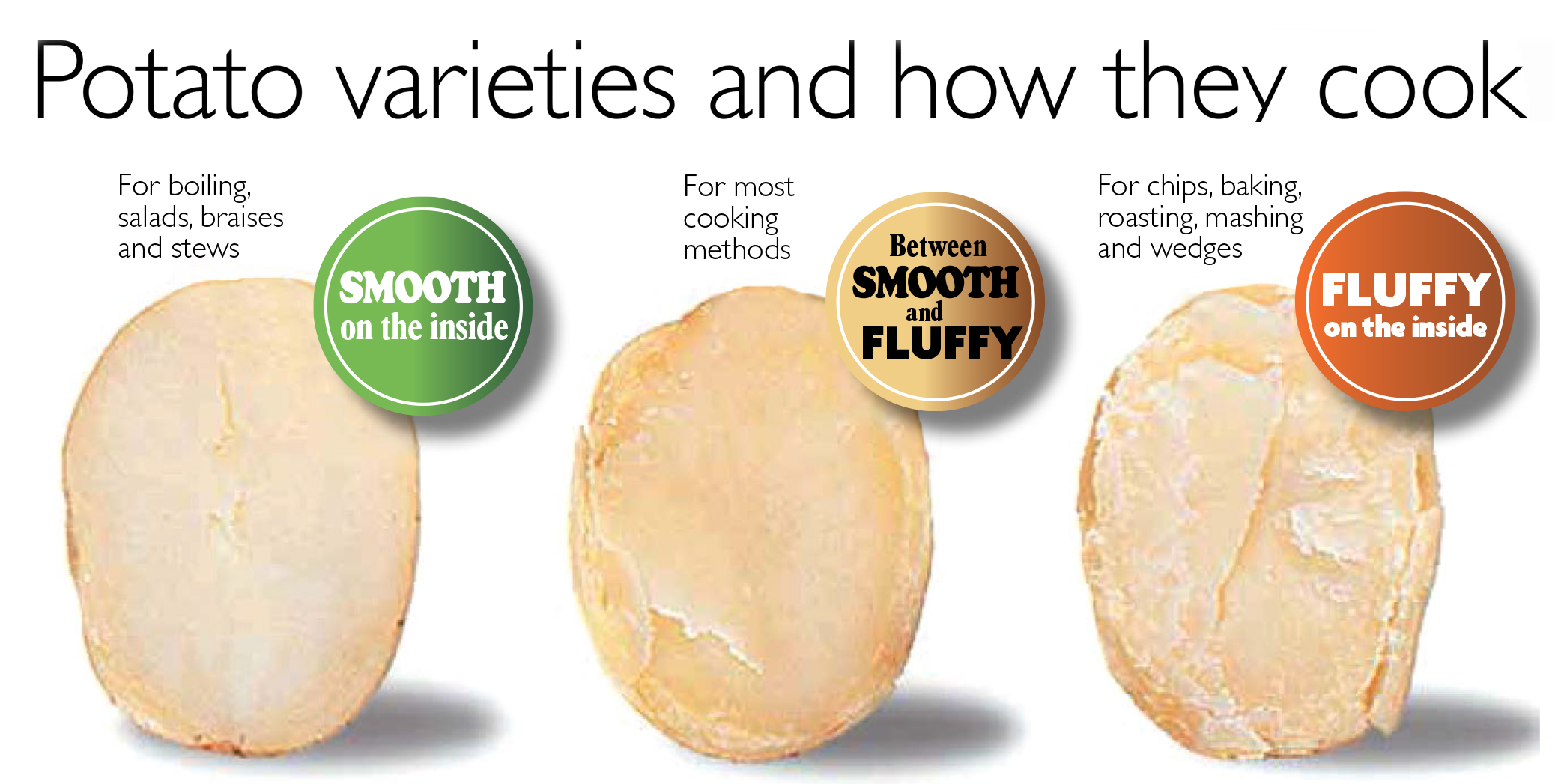 These photos are three different potato varieties. They have been cooked in exactly the same way. Notice how their texture is very different once cooked. You get the best results when choosing a potato that is right for your selected cooking method.
Find out what potato is best suited for which use and then head over to our recipes page for some great meal ideas.